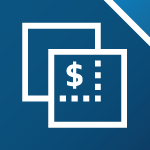 Transparency
Direct Investing & Fee for Service
GFM has a deep understanding of investment markets and the various investment opportunities available. We provide specific advice suited to your requirements and help you invest in the right mix of direct shares, wholesale managed funds, hybrid securities, fixed interest, real estate and cash investments.
Investing is an incredibly complex and significant skill, experience and research are required. Accordingly, we only recommend investments that we have researched diligently and that have been approved by our Investment Committee. All our advisers are members of the investment committee.
GFM does not manufacture investment products. We are not a custodian, and we have never held investments on behalf of our clients. All investments recommended are owned and held by you.
We also do not use an investment platform for our SMSF and private portfolio clients. All administration is completed in-house to ensure we are not restricted to only using investments from the menu of that investment platform.
We also strongly believe that using an investment platform adds an unnecessary layer of fees, which quite frankly, we prefer stays in your back pocket rather than being paid to some institution. Our clients understand exactly what they pay and what they are paying for. This is critical to a client relationship of trust and transparency.
What Our Clients Say
"In recent times it has become clear that financial advice offered by large financial institutions is compromised by advisors who have conflicts of interest both personal interests and that of their employer. I take great comfort in the knowledge that GFM puts our financial well being ahead of all other priorities. Their transparent business model, their operating processes, their client connections and their ownership structure ensures integrity in the advice they provide. This sets them apart"
Warwick Foot
"Our criteria when seeking financial advice in 2006 was the need to work with advisors who due to our other business commitments could manage our portfolio proactively. Our decision to go with GFM has been vindicated. The unwavering professionalism of their team members has resulted in a company culture that is a credit to all."
Ken Fife & Lee Shaw
"Frequent portfolio reviews – the ability to contact our adviser or support staff for review or advice. Our fund has steadily grown since inception."
Alan & Lyn Dow